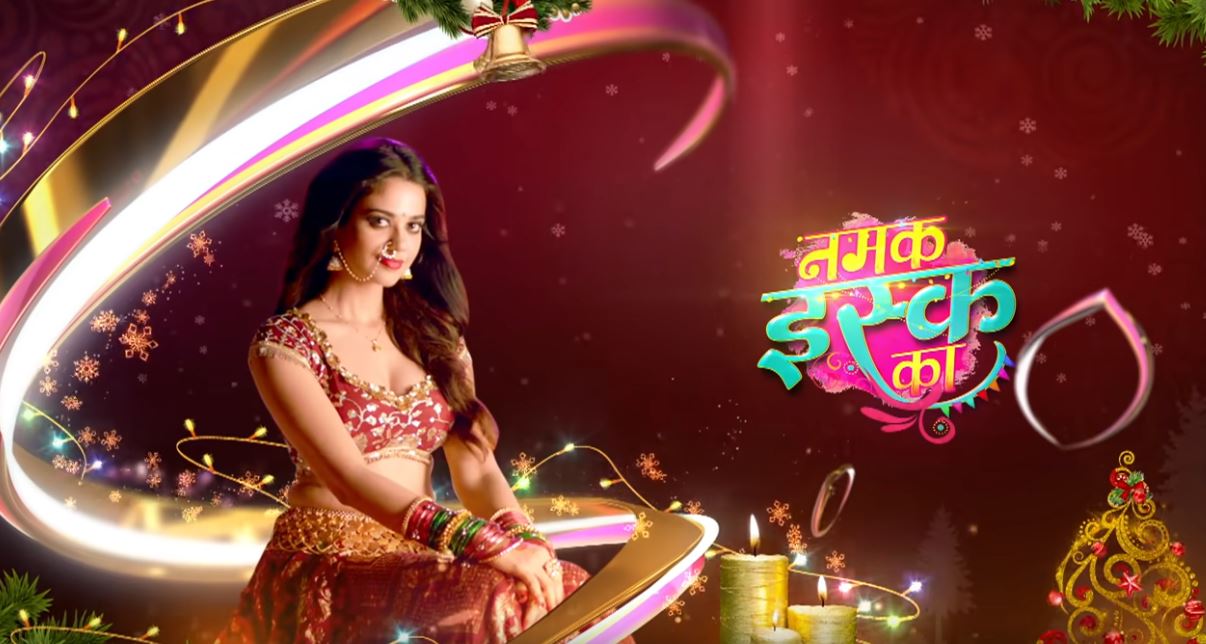 Tonight's episode of Namak Ishq Ka starts with where Iravati executes her plan so that she can send Chmcham out from the house. She thinks that Chamcham came into the house because of Rupa and now she makes the conspiracy through which they will send Chamcham out from the house, because of Rupa. Now the upcoming episode is going to be super excited because now Chamcham will start her fight for her rights in the house. Iravati doing all this because she wants to stop her meeting ceremony.
But Chamcham handles everything and her meeting ceremony also happens in which she gathers all guests, and she starts dancing in front of them. After seeing that all house members get shocked and they feel shameful, then Yug comes to Chamcham and he stops her. But Iravati gets super angry at her and she throws hot milk on Chamcham but then Yug comes ahead of Chamcham and milk falls on Yug, and he saves her life, then Rupa warns Iravati that do not dare to hurt her.
Namak Issk Ka
After that, Iravati thinks that how she sends her out, then she thinks whatever she will do but it is better that Rupa send her out. So she makes the plan with Gunjan and you will watch that Iravati hires a few goons and she says to them that attack at the house. Then all goons forcefully make Rupa dances and they say to Rupa that wear this hanger and dance in front of them, and they say to Chamcham that she will also have to dance for them, and they both dance.
Then one of them goon wear hanger to Rupa by their hands and they hold Yug also so that he can not help them at all. When Yug sees that they forcefully make Rupa dance so he gets angry. But this conspiracy made by Iravati, because she wants that Chamcham does not stay here, but as everyone knows that now Chamcham has known that Yug is her childhood friend, and she knows that she can find about her father in this mention, so it is interesting to watch that how Yug will protect Rupa.
In the previous episode of it as we could watch that Gunjan has come to know the truth of Iravati, that she has committed a lot of crimes which are punishable. She also has known that Iravati made her father paralyzed. Then she says that she was blackmailing her to confess her crimes. Then Iravati made the story she says to her that her father had a relationship with someone other girls, and because of her he wanted to leave them, therefore, she had to do that. So do not forget to watch it on Colors at 09:00 PM.