Molkki Written Episode Update 5th March 2021: Purvi Befriends Karan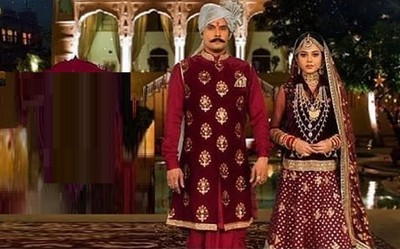 Purvi is searching in Bhuri's room in hope of some clue, Bhuri there remembers that she left vegetables in the room and returns to the room to bring back the vegetable. Police investigating the college for the real culprit behind the leaked exam paper. Virender also presents there along with the inspector.
Sudha noticing all the efforts by Virender for Purvi decides to inform Purvi about everything. Purvi there hides after noticing that Bhuri is approaching the room. She was about to leave the room stealthily underhand but just then her phone rings.
Bhuri asks for what purpose you come into my room. Purvi shows her the ring and says she came for this. Bhuri shocked after seeing the ring. Virender returns home and Purvi brings Bhuri along with the ring in front of everyone. She shows rings to them and says that she has doubt on her when she found this ring near the old house. She further says that the doubt gets rigid when she saw Bhuri outside the jewelry shop. She says now she got the ring in her room. After listening to Purvi, Virender goes to Bhuri and asks if Purvi is right.
Virender says if you won't prove yourself clean then you have to leave the mansion right away. Meanwhile, Anjali comes in support of Bhuri and says that she gave her ring to Bhuri. Anjali tries to manipulate things and tries to save Bhuri. She says that she gave it to Bhuri as it was turning black and it gave her in purpose to get it clean from a jeweler. Anjali then shows the rings to Prakshi and says do you remember I showed it to you and you appreciate the craft on it. Prakashi recalls the things and realizes that Anjali is right.
Anjali goes to Virender with the ring and tries to provoke Virender against Purvi and says that she thinks that Purvi has become habitual of blaming people in this mansion and now we have got a piece of evidence. Virender says that the issue wouldn't have extended if Bhuri speaks before. Anjali and Bhuri go to the old house and a lady instructing them. They are all planning for killing Virender and Purvi. The lady turns out at Prakashi.
In the college, the police find out the real culprit and call Purvi and Virender and apologized to them. Virender asks about the culprit and Karan comes forward. Virender tells Purvi and says that I told you. But later Principal clarify that Karan is not the culprit. Later a boy comes who was rejected by Purvi while he asked for dancing along with her and she slaps him. He did it in order to take revenge. Purvi and Karan ended up becoming friends eventually.