Kuch Toh Hai 21st Written Update, Rihaan & Priya Get To Know Their Powers
Tonight's episode of Kuch Toh Hai is going to be super amazing where you will watch that both Rihaan and Priya will get to know about their powers. The most awaited twist is ready to show their magic because everyone knows that they both have strange powers, and now that moment has arrived. Where the viewers also get to know about their power. Then Priya comes to know that Rihaan has cursed and she tries to protect him from that power. Even his sister talks to that powerful man and knows it is interesting to watch about him.
Then Rihaan obtains all powers of his curse and he makes a terrible voice after listening to that Priya gets shocked and she gets scared also. Then she tries to figure out that and when she starts then Rihaan comes there, and he thinks that whenever she comes close to him he feels some strange vibes from her. Then he thinks whenever she comes he can not handle himself and then he tries to control her mind. Then he hypnotizes her but he can not stop himself and he comes to her.
After that, he hugs Priya and she gets shocked because of his behavior and she thinks that what happened with him. Then she thinks that he seems strange because he behaves sometimes well, then she says that maybe his behavior completely opposite as she thinks. On another side, Rihaan's sister talks to a strange man who is related to evil powers and she thinks to meet the Devil. Then she figures out that something is wrong on 13/3/21, and she tries her best to figure out that and she reached to that watch.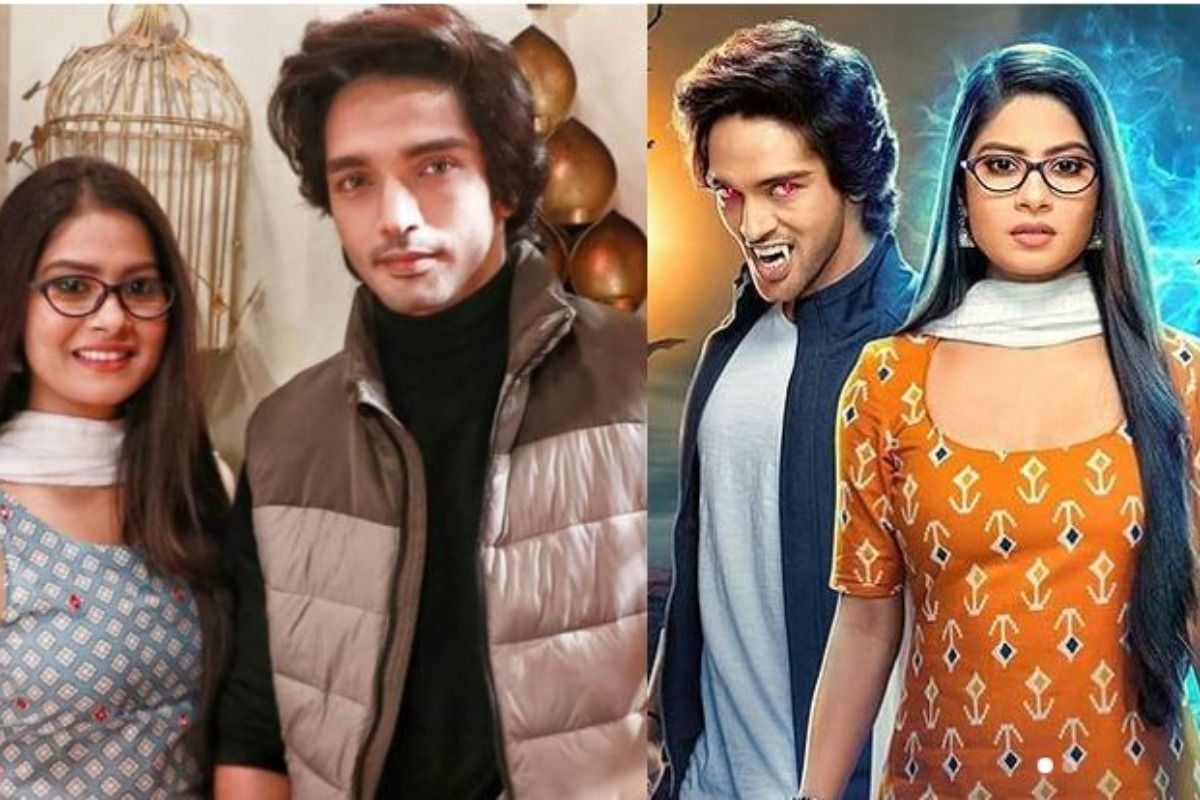 Then she opens the secret of 13/3/21 in front of Devil because his sister is also finding that, another side Rihaan gets overcontrolled and his reality comes in front of Priya. Even both expose each other and they get to know that they both have supernatural powers. Then they try to understand their powers, then Rajeshwari also reveals the big secret. Then she reveals that at what type of relationship she and Baani had then Rajeshwari thinks that she has to stay away from Baani to Rihaan.
Because she knows that unless Baani comes close to him he can not handle himself, and he can be out of control. Therefore she makes the plan so that she can separate them from each other. Then she is afraid that if Priya and Rihaan are here so that evil power will do their best to get the power of Rihaan, which she does not want. Therefore she wants to send them away from there. The show is fully loaded with suspense so do not forget to watch it on Colors at 08:00 PM.