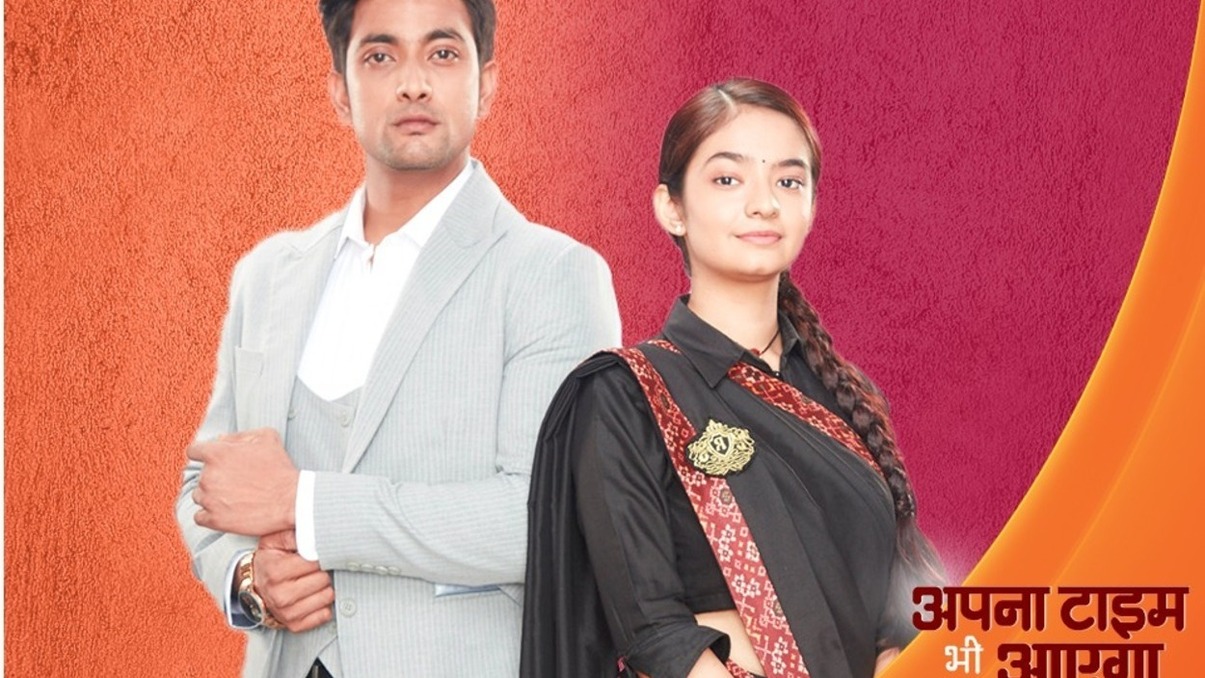 Tonight's episode of Apna Time Bhi Aayega starts with where you will watch that Rani is coming to Jai and when she reaches to him, she says that she got to know that he is behind this scene. Then Rani criticizes him and she says that he will never ever change and he has trapped Nandini also in this game. Then she says that he has only two ways to rescue himself, first return their money back and second she will call the police. Then he laughs and says that and says that is she asking for money?
Then says that this money is so far away according to your worth then he throws the coins at her. Then says that she deserves this and says that she can get more of these coins then Rani slaps him. Then he stays away from there and by mistake, Rani gets fallen on the surface. Then he says that she deserves this because they are all standing on too high, where she can not reach at all.
After that, Veer says that where is Rani because her cellphone is also off he keeps on trying her call but her mobile keeps on engaging. Then he says that he is hoping that she is not in trouble the Rani comes inside and after seeing her Veer asks her that she is fine. Then she says that she is having pain in her foot then he says that take medicine and apply it, then he gives the massage to Rani. So that her pain could be reduced then he says that now she will feel nice.
Then Rani remembers what-all happened with her then she says that she got slipped then he says that why she is lying. Because if she fell down so she can not get the injury on her foot on the left side. Then he says that this type of incident happens then when someone insists then Veer apply the spray on her foot. Then Veer says that he asked her about the time and he did whatever he wanted to do. Then he says to her that now she will have to tell him what happened.
Then he says that if she tells him everything then they can find the solution to the problem. Then Rani says yes, he says to her that it is the correct time to tell him everything. She says that when she was talking about the money that is the reason behind that. Because she has a doubt that who has stolen the money, then she says that she has a right to get to know about everything that Jai will behave well with Nandini. So do not forget to watch Zee Tv at 07:00 PM.