The upcoming episode of Shaurya Aur Anokhi Ki Kahani begins with where Anokhi hears something sound while cleaning. She thinks that Shaurya is coming but when she turns she sees that Devi is standing there. Then Anokhi asks her why she came here if she is finding Shaurya so he went from here before some time. Then Devi says she knows that Shaurya is not here so she came here, then she says that Anokhi should stay away from her because whatever she does but she can not make a soft corner in Shaurya's heart.
Then Anokhi says to Devi that if she does not have an interest in any subject so she does not even take the test that. Then she says to her that if she wants to tell this to everyone she can do that. It does not make any difference and Anokhi says to her that if she wants her help so she will definitely help her. Because her Aastha mam taught her that if someone wants to take your help so we should help them. Then Anokhi starts doing her work and Devi thinks that Aastha taught her everything but now she will make her separate from Shaurya.
After that, Aastha tells everything to Shaurya that they sent her out from the house at that time and they insisted she, leave him. She says that they put the condition in front of her therefore she had to leave the house. Then she says that she used to come to Sabarwal's house on his birthday every year with his favorite cake but they always dishonor her and said that if Shaurya meets her so he will get upset. But Shaurya properly disagrees with her.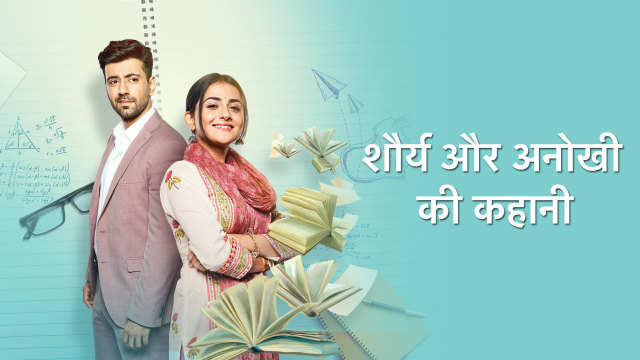 Then Shaurya says that why she is lying to him and then he says that please give him the way to go from there. Then she says that it does not matters that he accepts her as her mother but it is the reality that she is his mother. Then she says that she was waiting long to tell him all the truth so that he will understand her problems. Then he says that he does not care about her and it is nice that she did not do upbringing him. Because he does not care that she lives or not.
Then he says to her that please go back from here and from his life as well, then she says that she is really regretting herself. Then Aastha says that she wants that he understands her problem then she hugs him and says that she has waited more than 25 years. But he is not understanding her problem then he gets angry and says that he did not have a mother before a few years ago but now his father also made the distance from him because he is talking about whatever she wants.